Our partners in Croatia – Rijeka City Library – have purchased a special book sterilisation device that eliminates viruses, bacteria, and dust from books. These protective measures were taken to ensure the safety of library visitors and the whole society. It is a significant innovation not only in Croatia but also in the European library system.

The coronavirus pandemic is changing reading habits and library visitors are dealing with news restrictions every day. One of the main missions of Rijeka City Library is to keep books available under any conditions (even quarantine), so the library staff has decided to implement an innovation that will have a positive effect on the hygiene of books.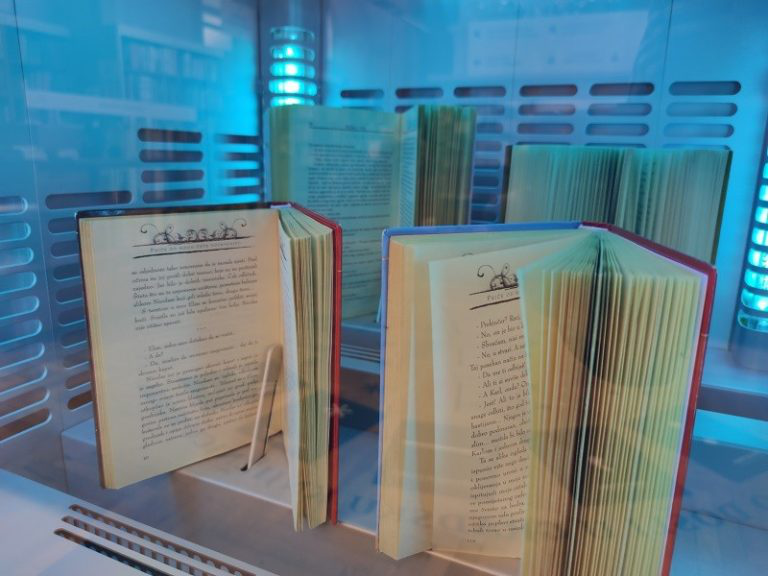 Although the COVID-19 pandemic acted as a catalyst for a more rapid acquisition of this device, the Rijeka City Library believes that the implementation of such technology in the library services is necessary even in the absence of extreme conditions. Due to book copies being continuously exchanged by library readers, the hygiene of the books is affected. Library staff removes dust from the book covers, but the book pages are not properly cleaned because of the lack of special equipment.
The new technology, chosen by Rijeka City library, is called LIVA EBS 401. The technology adopts an UV lamp that kills viruses and an air stream that removes dust from books. Since the outbreak of the COVID 19, LIVA book sterilizer is favored by libraries from all over the world. The manufacturer, Evertree guarantees effective removal of bacteria, viruses (including COVID-19), book mites, ensures book hygiene and safety standards. This device is already operating in the central branch of the Rijeka City Library Filodramatica, which is located in the busiest part of the city where most publications are issued and returned per day.
If this practice proves to be successful, efforts will be made to equip other library departments with similar technologies in the future, creating a new standard for the security of book lending under usual conditions and future emergencies.
Rijeka City Library's information and photographs